I am beyond excited!! I am becoming a Certified Sign2Me Instructor and will be teaching parents and their babies how to communicate with sign language!! Perhaps you remember my post back in December,
Children and Sign Language
, or maybe not. Basically, I have benefited from signing with my four children before they could speak. I am thrilled that I now can share with other moms like myself.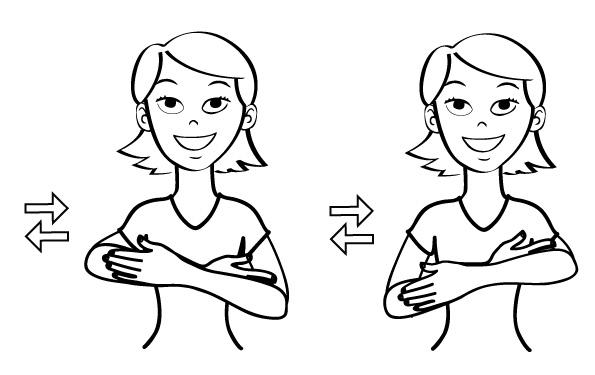 sign for baby
I could just do a little jig right here in my kitchen, but I will refrain from doing so because I still have a mountain to climb.
Becoming an instructor means that I am starting up a home-based business. Yikes! I am both excited and overwhelmed by all that I am learning, such as DBA's, home occupancy permits, sales tax licenses, and seller's permits. Do you see why I am refraining from doing a jig? I will reserve that celebration for once I have my Instructor's Certificate in my hand... Or when I get my business license in hand, or have my website up and running, or finally schedule my first class. There is going to be a lot of dancing going on in my kitchen this next month.
There's going to be a lot of research and learning as I go too.
-send in resume and reference letters
-choose business name
-
create marketing plan
-create a business plan
-fill out and turn in with money the three applications for the city
-call the state about a DBA and a sales tax license
-create a logo, figure out type style
-create website
-print business cards and flyers
-order books and other products for resale
-call and visit class location possibilities
and the list will grow in the coming week, I am sure.
After three weeks of speculation, research, and other ground work, I feel like I can finally move forward. My start-up business kit is in the mail! It'll be like Christmas when that comes.
However, I need help. I need a business name.
I am looking for a name that is descriptive, but not restrictive. Easy to remember, but not too long.
I liked the name Little Signing Hands, but that's taken by somebody in Illinois. Or was it Idaho? Anywho, not happening.
So should I change it up a bit and risk confusion online by using Signing Little Hands?
How about Little Hands Sign?
Hands That Sign?
Little Hands, Big Words?
I Can Sign Too?
Small Signs, Big Voice?
Better Baby Talk?
Something else altogether?
So what do you think? Which name is memorable and best suits my business? I'd greatly appreciate your input :)