My kids do not eat vegetables.
Do your kids eat them?
I have three picky eaters.
Where'd I go wrong?
Anyway, they (my kids) sent me to the library, saying
"Mom read this book! We know we should eat, but you are doing it all wrong!"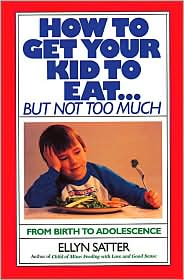 This book has a lot of great advice. It's a method for meal times that is stress-free. Its great!
If
you can get your childhood out of your head and remember not to say, "If you don't eat your dinner, no dessert for you!"
I guess I need to tell them to
buy
the book for me so I can make it my new centerpiece.
Anyway, back to vegetables, which my kids won't eat...
unless
they are in this Vegetable Alfredo Lasagna! And its packed full of spinach!
This is a delicious recipe. While its a bit of work, its worth it!
Vegetable Alfredo Lasagna
9 lasagna noodles
1/2 c. chopped onions
1 clove garlic, minced
1 Tbsp. olive oil
1-2 carrots, shredded
4 c. fresh, chopped spinach, or
10-oz pkg. chopped frozen spinach,
thawed and squeezed dry
1 c. chopped broccoli
1/4 tsp. pepper
1/4 tsp. salt
17-oz. jar
Alfredo
sauce, divided
15-oz. carton ricotta cheese
1/2 c.
Parmesan
cheese
1 egg
2 c. shredded
Colby
, or
Monterey
Jack cheese
1 c. shredded mozzarella cheese
Cook the lasagna noodles, set aside.
In large skillet, cook onion and garlic in olive oil until crisp-tender. Add carrots, spinach, broccoli, salt, and pepper.
Remove 1/2 c. Alfredo sauce for the bottom of your 9 x 13 pan. Stir remaining sauce into skillet. Mix and heat thoroughly. Set aside.
Combine ricotta and
Parmesan
cheeses, egg, and Colby or Mont. Jack cheese in a large bowl. Mix well.
Layer noodles, one-third of the cheese mixture, and one-third of the Alfredo sauce mixture into your pan. Repeat layers. Top with mozzarella cheese.
Cover and bake at 350 degrees for 45 minutes. Uncover and bake 10-15 minutes more.
Note: I sometimes add chopped, cooked chicken to this recipe. It pleases Dad that way too! :)